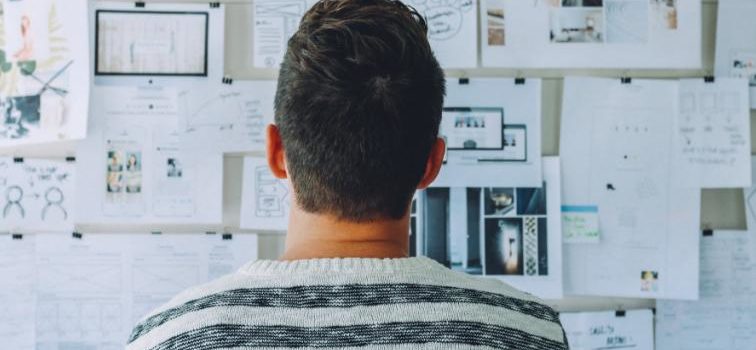 Medical fields have some of the most challenging and rigorous requirements of any job field in the world. With all the options out there, certification can be a bit hard to understand. The BACB is one certification that leaves people a little bit confused upon hearing of it. Simply put, the BACB or Behavior Analysis Certification Board is the professional group that certifies behavioral analysts by offering BACB certification. We understand that it can be hard to parse all the information out there so we created A Complete Guide for the Behavior Analyst Certification Board (BACB) for those interested in being BACB certified. In this guide you'll find out what an analyst does, the jobs they can get, what certification looks like, some exam details, and even some tips on making steps toward the dream of becoming an analyst. If you want to know more about BACB, then take a moment and start working through this Complete Guide for the Behavior Analyst Certification Board (BACB)!
What is a Behavioral Analyst?
Mental health is one of the most critical fields in science and medicine today and as more advances are made, the need for certified and highly trained individuals has increased. Behavioral analysts as a bare minimum have obtained a Masters degree in a field such as behavior analysis or similar. In laymen's terms, a behavioral analyst can fall into several different fields of work. Whether working with the differently-abled in a school setting, studying and developing methods for better behavior engagement and control, or working in a business setting to maximize employee happiness and satisfaction.
What Type of Jobs Can a Behavioral Analyst Get?
The jobs are quite varied as the skillset used in observing people's behavior and helping them adapt in ways that improve efficiency and happiness is quite versatile. Some jobs are simple and may be underutilizing the breadth of skill and experience required to become a behavioral analyst, such as specific counseling roles in a public school. Other roles will stretch and challenge the knowledge base of the most experienced behavioral analysts such as those roles involving the creation of systems to maximize employee health and satisfaction at a business. Overall the amount of school involved is pretty intense and compensation can vary significantly from $40,000 per year to as much as $140,000. The average B.A. earns around $50,000 annually.
What are the Requirements to BACB Certification?
First a potential BACB candidate must meet the minimum requirements for taking the BACB Exam, there are currently three options for meeting the minimum requirement.
Option 1: The first pathway is to acquire a graduate degree from an accredited university and do specific graduate work that relates to behavior analysis. This is followed by a defined period of being observed in a B.A. field to get requisite experience.
Option 2: The second pathway is to achieve a required undergraduate degree and then be in a full-time work situation that included teaching, research, and behavior analysis. After getting enough experience (Must be supervised) you can apply to take the BCBA Exam.
Option 3: The third option is for those who have a Doctorate and from 10 or more years ago and 10 years of experience with post-doctoral behavioral analysis work. An additional 500 hours of supplemental work is required under observation for the third option.
That's a lot of work! Why would I take this route?!?
Behavioral analysis is like most fields, a complex and requires a set of highly cultivated skills. It is extremely satisfying though as you can help people change themselves for the better, make business run in a fun enjoyable manner, and solve some of the most challenging problems known to mankind. The compensation can be very satisfying as well after getting enough experience. Many behavioral analysts work with disabled individuals in a custom-made program to help them adapt to the challenges that disability brings. You can also leverage these skills to offer tailor-made mental health counseling and plans for individuals. Opening a practice is the step that often takes salary from fie-figures to six in the B.A. world.
If I meet the requirements, what does the exam entail?
Unlike most certifications, to even take the BCBA Exam, you must submit an application that states your level of qualifications and proves that you are capable of taking the test for certification. The BACB exam must be registered for at least a six weeks in advance. Around a month after the registration deadline, the Exam is offered for a month (4 months a year total) and candidates schedule themselves in. The exam itself has 150 multiple-choice questions covering material from BCBA/BCaBA Task List (4th ed.)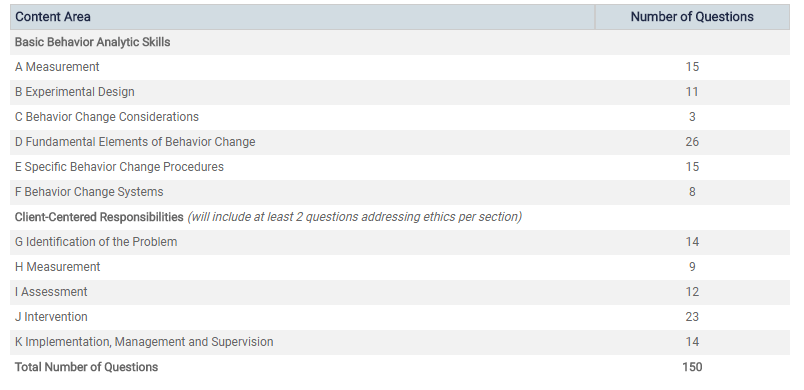 Like most certifications, you register for a modest fee through Pearson VUE and show up at a qualified testing center. The test takes a total of four hours including breaks, reviewing material, terms and conditions, and test instruction. The pass rate is particularly brutal for an exam (Under 70%) but it is more than doable with experience, practice, and a good study regime.
This sounds a bit intimidating… How do I know I can do this?
Like any pathway toward certification or success, it can be very intimidating to those on the outside, especially if you lack experience in a specific subject. We recommend taking a few moments and trying some online practice exams. For instance examtopics.com offers free practice tests that were written and developed by people who have knowledge of the BCBA examination. Instead of blinding stumbling about in the dark, you can practice online for free and get a really good feel for what the BCBA Exam entails. It's accurate, quick, and easy to do.
After this, decide if it's a path you want to pursue. It's a huge commitment and you'll need to take many years to see the fruit of your labor, or gather experience in a setting such as a private school.
If you are still struggling with the decision, another option is to take some beginner classes at the undergraduate level in order to see if you have the desire and patience to pursue a career path of this nature. Psychology classes and medical classes will give a VERY brief introduction to fields like this. Behavior Analysist roles take a large degree of discipline and work to obtain but they are an enjoyable and rewarding career path to invest in.
Finally the Behavioral Analysis Certification Board has some great FAQ sections on the website to answer some of the more complex questions.
Thanks for joining us!
It can be a little intimidating to get certification in any field, let alone a medical one that requires a large degree of experience and education, that's why we created A Complete Guide for the Behavior Analyst Certification Board. We hope this guide has helped answer some of your questions about the BCBA and you feel a bit more confident in pursing this as an option. We strive to inform every one of the amazing world of certification, where a simple exam can make your wages sky-rocket and thrust opportunity into your lap. If this article has helped you, please like it, share it, and tell us why! And as always, keep checking back for more information on the amazing world of certification!