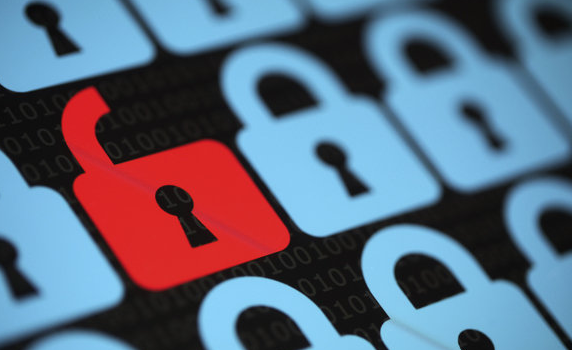 We've made a list of "The 5 Hottest Cyber Security Certifications of 2018" because Cyber Security isn't going anywhere, it's a growing field with awesome jobs and some fun opportunities. In this article you'll find five incredible certifications that you should consider pursing and why we believe them to be some of the best. It wouldn't be the guide to "The 5 Hottest Cyber Security Certifications of 2018" if it didn't include a mix of commonly known certifications and some specialized one you've likely never heard of before. If you get one of these certs though, you can guarantee good wages and an interesting career!
Why Should I Pursue Cyber Security?
Cyber Security is one of the most requested skills in the last six months, 2018 alone has already brought on a load of hacking scandals (Looking at you cryptocurrency exchanges). We've been locking our doors since the dawn of time and the internet is no different. There will always be people trying to game the system, break into something, or just do damage. Cyber Security empowers you to be on the forefront of technology and get experience in Military, Tech Sector, and Financial industries. Some Cyber Security professionals end up living an exciting life, torn between civilian worlds and top-secret security clearance. It's an amazing job field.
1. CompTIA Security+ (SY0-501)
Did you know that the United States Department of Defense has specific requirements to approve a Cyber Security certificate? Did you also know that CompTIA Security+ meets those requirements? The DoD 8570 compliance is one of the main reasons experts love Security+ over other tech certifications. CompTIA is known as a premiere vendor of some of the best certifications around, and Cyber Security is no different. As an entry level certification, Security+ teaches you everything you need to know about setting up an air-tight security philosophy and pushing forward into the security industry. Security+ certified individuals make between $45,000-$95,000 per year, often depending on experience and industry.
How to get Certified: You simply need to take one exam but the exam requires a LARGE amount of studying and background experience also helps.
Exam Details: Take the SY0-501, a 90-minute exam with 90 questions, both multiple choice and performance based. It is recommended to already have CompTIA Network+ and two years of background work in security.
2. Cisco Certified Network Associate Security (210-260)
CCNA Security builds upon the CCNA courses by certifying an individual has the skills to certify and guard a network. Networks are everything. We use them to connect to outside sources and they are the number one source of cyber security concerns. A CCNA Security certified individual can secure server rooms and work in careers that involve networking such as server management, network administration, or more. On average they make $60,000 a year and also get to climb a career ladder that has many rungs!
How to get Certified: Simply pass the 210-260 IINS while also possessing a valid CCENT, CCNA, or CCIE certificate.
Exam Details: The 210-260 IINS is a 70 question exam that takes around 90 minutes and covers a wide range of networking details. It's specific and very specific to CISCO products as well so you'll want to study some of the more CISCO oriented items. The exam costs $250 and we recommend studying hard as it IS NOT EASY!
3. Certified Ethical Hacker (CEH)
One of the most exciting prospects in Tech is becoming a CEH or Certified Ethical Hacker. Imagine the thrill of getting paid to break into companies and test security networks! Because of this job having such a complex ethical component, you can also pursue becoming a Certified Network Defense Architect but that path only allows specialized members of select agencies to get certified. CEH jobs are serious business as you are working with companies most sensitive data. The average pay is around $70,000 but some earn $130,000 or more, mostly because the nature of the job can be freelance oriented. Certified Ethical Hackers are the frontline of defense for companies and have tons of potential to work for themselves after getting some experience under the belt.
How to get Certified: You have to self-study. Register online which costs around $100 and is non-refundable, then take and pass the 312-50. After that you are CEH certified which opens up a few more pathways.
Exam Details: The exam lasts 4 hours, has 125 questions, and costs over $500. You do not want to fail at those prices!
4. Certified Information Security Auditor (CISA)
A CISA is someone who helps ensure that an entire organization has a security outline that works and is monitored adequately for the threats it will encounter. Auditors are highly desired by organizations today who need to build a security plan but don't have one in play. They may work in business, government, or non-profits, really anywhere that good Cyber Security is required. CISA technicians have an incredible job because they help prepare any business to potentially block threats and solve security problems. Globally they earn 44% more on average for people in a similar responsibility level.
How to get Certified: Pass the relevant CISA exam and then fulfill the CISA certification process. You'll require at least five years of experience to get certified but there are various wavers for making that experience requirement simpler or easier to achieve.
Exam Details: The CISA Exam is only offered 3 times a year and takes around four hours. The exam objectives can be found here. Only around 50% of candidates the exam so it is not easy. The earliest registration costs $415 and the latest registration costs $595. Since they schedule the test only a few times a year, being prompt is important. Passing requires a score of 450 or higher, there are 150 possible questions.
5. Certified Information Systems Security Professional (CISSP)
Most of the certifications on this list fall under entry-level or mid-level security, but one certification stands out among all others, the CISSP. The Special Forces of Cyber Security, CISSP go through a rigorous testing process lasting over three hours and possess a minimum of five years of full-time security experience in two or more of the CISSP CBK (Common Body of Knowledge). With an intense code of ethics and laborious testing, CISSP certified individuals are compensated pretty well, often above $80,000-$120,000 a year. The CISSP is one of the most coveted titles in all of Cyber Security and will get you a GREAT job.
How to get Certified: There are two ways to get CISSP certified. The first is to have five years of experience in two of the required CBK's and test in OR obtain a four-year degree/finish an approved credential course from CISSP and have one year of experience. You can also take a test that will give you an associate title six years time to study for your CISSP. After making the pre-requirements, you pass the 3 hour exam with a score of 700/1000 or greater. Finally, you take those exam results and subscribe to the (ISC) Code of Ethics and get your application endorsed by a certified professional. More information can be found here.
Exam Details: The CISSP exam costs $699 and has around 150 questions. You do not want to fail it because of the price, so make sure to study HARD for CISSP.
These seem really intense… how can I pass these exams?
There are a bunch of online courses and materials that can help prepare you such as these ine.com. Some cost money, some are free. Some certs require years of experience while others just require some good, intense self-study. Since all certifications are different, we recommend taking sometime and perusing practice tests online like the ones from examtopics.com as they represent what is actually on the exam and give you a great baseline for success!
Thanks for reading!
The 5 hottest security certificates of 2018 are surprisingly not well-known. That's a good thing, instead of a heavily competitive market, you have a market desperate for qualified candidates who can actually keep business safe and secure. If you want to get out of the rat race, pick up one of these certs! If you've learned something from us today, please take a moment to like, share, and subscribe to our certification articles. We hope to keep bringing you incredible articles on certification for years to come! With that, good luck, and get certified!