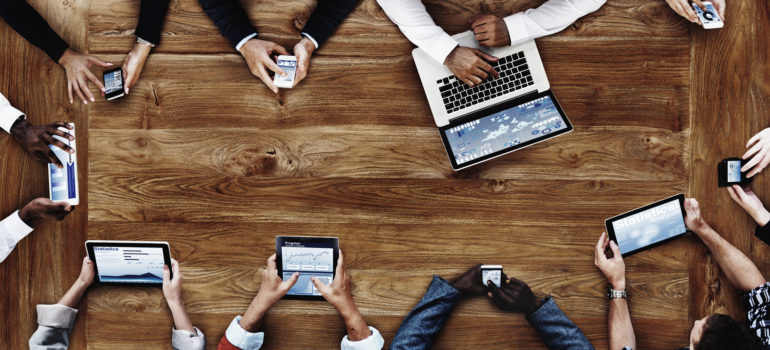 You want to get out of the Rat Race
No one likes working long hours for hardly any pay. That's why we've created a guide to the hottest IT certificates of 2018. This guide will introduce you to four of the top certifications on the market today. With thousands of certificates out there, it can be hard to pick the right one for you. In a recent video Rasmussen College listed several tech certificates that can launch your tech Career. Why? Because colleges and Universities are realizing that IT Certificates are some of the best pathways to the dream job you've always wanted. We've combed through the masses and selected several that are in high-demand, easy to snag a job with, and won't be going away anytime soon!
Run the Office with (MCSE) The Microsoft Certified Solutions Expert: Business Applications
Microsoft is huge. So huge that we describe the tech platform they've developed as an Eco-System. If you love working with Microsoft products, the MCSE certification is for you. MSCE covers the wide-ranging product line of 365 and includes everything from Microsoft Office to proprietary business applications you can't live without. Microsoft has the BEST suite of office programs. Whether you love making new documents or presentations, with MCSE, you can rule the office.
How do I get Microsoft Certified?
MCSE actually starts with MCSA: Microsoft Dynamics 365 or MCSA: Microsoft Dynamics 365 for operations, after getting one of these two certifications, you only need to take one of the following exams to be a Microsoft Certified Solutions Expert, MB2-717, MB2-718, MB6-895, MB6-896, MB6-897, MB2-877. From IT Specialist to setting up individual business IT plans, the MSCE career path is always in demand. After-all, if you use Word or Powerpoint, the MSCE has a purpose at your business. On average you'll earn $55,000 to $85,000.
CompTIA A+: Be prepared for anything
A+ certification is an absolute necessity for many IT workers today. It's no surprise that we are major fans of the scope and quality of CompTIA exams, specifically the A+. You'll learn the ins and outs of computer hardware, operating systems, numerous networking setups, and more practical on-the field knowledge than you'll learn anywhere else. Expect to come work every day and face something new as an A+ tech. They literally solve any problem the average person encounters, from fixing broken laptops to setting up complex server arrangements. It's the dream certification for someone who loves variety.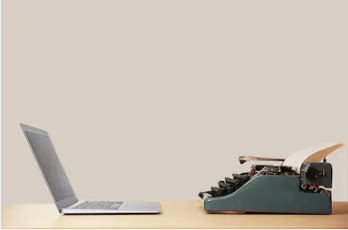 The road to A+ and why you should take it
A+ certification is pretty simple, study for 220-901 and the 220-902 exam. After passing both, you'll be certified for three years or more depending on whether or not you keep up with continuing education. A+ jobs include some of the timid boring IT jobs as well as exciting unique jobs such as making custom desktop gaming PC builds. Expect to earn $50,000 to $65,000 right out the gate with an A+ certification.
Microsoft Certified Solutions Associate: Cloud Platform
MCSA: Cloud Platform is by far one of the hottest IT certificates of 2018. The Cloud is the future. And while many of us have no idea what the Cloud actually is, it's clear that it is more than a buzzword. Many top-tier functions require painfully expensive equipment, dedicated physical servers, and hundreds of man-hours dedicated to fixing and installing things. The Cloud is the solution to that. Instead of hosting a server at your business, let Microsoft, Google, or Amazon host one. Instead of storing your files at the office where physical threats can destroy them, store your precious documents at a state of the art facility through the Cloud. Cloud Platform Associates can help find the best fit for a small or large office to transition to the digital space and be free of office restraint.
How do I get this cert and what can it do for me?
Simply pass two of the following exams, 70-532, 70-533, 70-535, or 70-537 and you've earned this certification! MCSA jobs include many entry level IT and specialist IT positions that use Cloud technology. Expect to make over $65,000-$80,000 with this cert!
Keep people connected as a Cisco Certified Network Associate (CCNA)
The CCNA certification path covers one of the most challenging tech sectors imaginable, networking. Many things can go wrong and troubleshooting can be challenging, despite all this, a CCNA gets to solve complex problems daily. If you love puzzles, you'll walking into an unlabeled server room and making it look professional. Networking isn't going away anytime soon and any business of any caliber has need for the skills a CCNA employs. This certification is a must for those who want to never worry about finding a job again. Check out the full listing of Cisco Certifications right here!
What does it take to be a CCNA and what jobs can I get?
Network Engineer, Network Administrator, GNA for WAN/LAN. The careers are innumerable for a CCNA and unlike some of these certification paths, the CCNA path is a stepping stone to mastery. With over 20 certification paths and hundreds of career opportunities, becoming a CCNA is a step towards success. Simply take the Cisco CCNA Exam or take both ICDN1 and ICDN2. A CCNA certified IT worker makes between $70,000-$100,000 a year and can keep climbing the ladder for YEARS!
You mentioned a lot of exams just now…
It can be a bit intimidating to jump into the certification world. The amount of knowledge required is staggering for those new to technology. We are convinced that the best career you'll ever have is just a few short exams away. You don't have to enter into this process blind though. Consider heading to ExamTopics and taking a practice exam or two for a cert you are interested in! They're quick, simple, super accurate, and give you a feel for what the real certification process looks like!
Thanks for joining us!
We are passionate about certification, after all, it's a little pathway to the American dream. We hope you've loved our guide to the hottest IT certificates of 2018, these certs are in-demand and will score you killer work! If you've learned something, leave us a comment, and as always, like share and subscribe. We want to help you achieve your dreams after all, until next time, good luck!
YOU MIGHT ALSO LIKE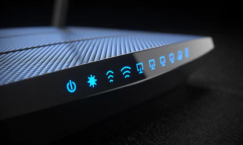 Oct 29, 2018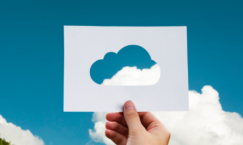 Sep 26, 2018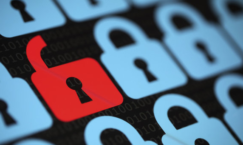 Sep 16, 2018