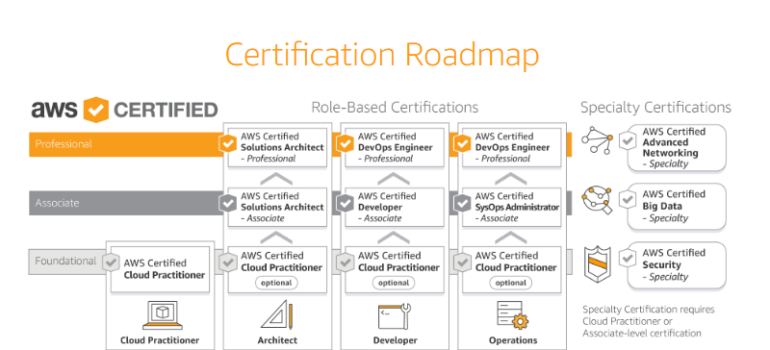 Amazon is one of THE biggest companies in the world and as such has its own host of technologies and a unique eco-system for developers to tap into. Becoming an expert in these platforms can net you incredible enterprise jobs at winning companies or even a sweet gig at Amazon as well. That's why we've created this guide on how to become an AWS certified Solutions Architect in 5 easy steps! In this guide we'll show you five quick easy steps to becoming an Amazon Web Services Certified Solutions Architect and walk you through what that means, and why you should care!
What exactly is AWS?
AWS is the technical backbone behind a huge number of businesses, including such heavy hitters like General Electric, Airbnb, and Comcast. AWS offers cloud services that allow a company to back away from hosting valuable data on-site, that means instead of buying thousands of servers and running into potentially millions of dollars worth of technical design, Amazon can do much of that work long-distance. This isn't easy though, which is why certifications have been created to show that an individual is familiar with inner-workings of AWS and can design, run, and implement these complex systems. The advantage to AWS is that it allows the business to save a LARGE amount of money and also scale (So if demand increases, Amazon has the resources to meet that demand) on-demand. So how do you become an AWS Certified Solutions Architect in just 5 easy steps?
So what type of job can I get with AWS?
Unlike general certifications, AWS is a very specific platform. So realistically this certification is designed to get you a job working at Amazon, at a business that uses AWS, as a private contractor, or as a compliment to an already beefy certification resume. Amazon has a career section that will help you look for AWS jobs. Jobs such as Sr. Proposal Manager for a company looking for cloud computing adoption or a Software Development Engineer all require AWS, pay salaries above $70,000 a year, and get you into the industry in new and interesting sectors. These jobs often require other skills in conjunction with AWS but many tech jobs fall into that category. So what are the steps?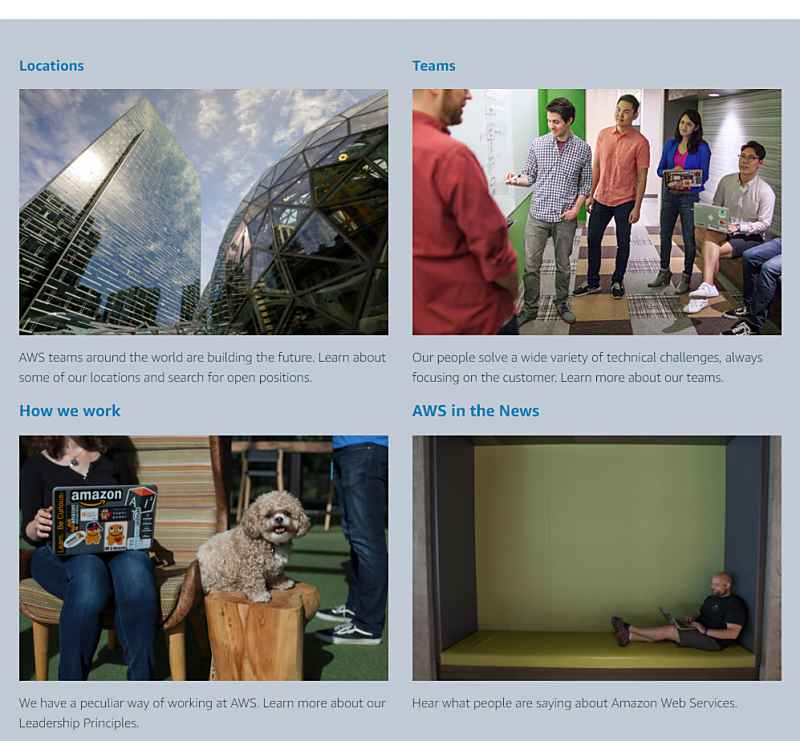 Amazon does a good job of helping you prepare for the AWS!
Step 1: Plan out your roadmap
Certification is a lifelong process and because of that it's really important to not only where you begin but where you are going. AWS Solutions Architect has two certification levels and an entry-level foundational cert called AWS Certified Cloud Practitioner (That is optional but can be helpful!) Basically, there are many paths so you want to plan out what your end game is with AWS. The Solutions Architect is only pathway, Amazon also offers developer courses and System Operations courses as well.
Step 2: Familiarize yourself with Amazons training programs
Amazon is a huge company and as such has spared no expense to offer world-class training online. They have both free digital training and classroom training with a real instructor (A bit pricier). These tools help walk you through what AWS certification involves and also the various facets of the Amazon eco-system. There is one caveat though, AWS is a huge field so training may not cover everything or may cover aspects of AWS that you aren't really needing to prepare for. Make sure to take as many video courses as possible as they are all top-notch quality and free! There are also sample questions online for preparation as well from Amazon. Whether you want to take the Amazon Certified Solutions Architect Associate Exam or Professional Exam, Amazon has incredible online helps.
Step 3: Familiarize yourself with practice exams
One of the most useful tools in certification is getting used to taking practice exams. The reason these exams are important is because they are created by real life professionals who have been certified and understand what goes onto the test. Instead of buy a huge tome and reading for hours on end, practice exams help you weed out the miscellaneous information and brush up on what really matters when studying. Amazon offers practice exams for a fee or if you prefer a different route there are numerous free alternatives such as the AWS practice tests where you can find up-to-date questions that represent real-life scenarios. It's always good to study outside of the certification company options as they come less from corporate training and more from real-world experience.
Step 4: After you are confident, book the exam!
Step 4 is pretty simple, just go online to the AWS training website and sign up for a real world exam. It will cost money and give you all the steps for showing up on test day. The AWS exam is around $150 so makes sure you are ready before you sign up, it's a shame to spend money and then not even pass!
Step 5: Pass the exam!
This step might sound easier than it really is. The AWS solutions architect exam has 65 questions, both multiple choice and multiple answer. You also get around 130 minutes to complete it. There are several professional whitepapers describing the exam as well that you might find useful. The final step is to go in on test day and nail the exam. If you study consistently, walk through all the training videos, use Amazon practice questions and some practice exams from outside sources familiar with their way of thinking, you'll do fine! After the exam is passed, follow the instructions from Amazon to confirm your certification!
We hope you are getting ready to hop on board the cert train!
Certification is lifelong as we said earlier and programs like AWS make it simple, rewarding, and fun. If you think you understand how to get AWS certified in just five easy steps, what's stopping you from pursuing your dreams? IT careers are growing and the skillset you start building today will be used for decades to come, and growing those skills only makes you far more valuable to an employer! If you've enjoyed this article, take a moment and like, comment, and subscribe. It's readers like you that keep us creating great content on the latest certifications and getting your foot in the door with IT!